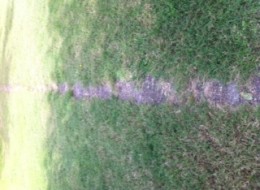 I was sitting on the front porch when Roxy and Sable started sniffin' the air. Instantly the rain came at a downpour, even leaking through a few of the boards overhead. I scooped Roxy up and ran inside.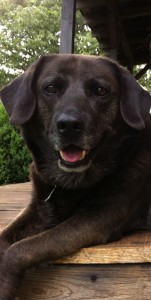 Sable looked at me with weepy baby browns. "You're not making me go home in this are you?" 
As I curled up in my favorite chair, both dogs ran circles of delight around each other that they'd found shelter from the storm. I propped the heavy front door open but kept the storm door closed so I could enjoy any outside light that snuck in.
Sable appeared right at my feet when I went to make a cup of coffee. I practically …