It's Thursday. I haven't run into any overly beautiful people to write about. There's been no life altering happenings since I last wrote and I still haven't met (or even seen) two of my three neighbors because they're always gone. So all I see when I look out my windows are trees, a blue country sky, the occasional lightning bug if it's after six and a deer I've named Bridgette that hangs out in our backyard and sends the dog crazy.
Wait a minute. I do have something beautiful to share today. Welcome to my world in the beautiful cabin.
I saw the movie The Best Exotic Marigold Hotel last week with my mom; I was the youngest one in the theatre! There were so many lines I wanted to remember but I couldn't write them quick enough. My favorite was, "I don't just want to cope. I want to thrive."
That's how I feel two weeks into our move. I don't know why we're renting a cabin on 22 acres or what impact this will have on us. I know there is a purpose (though hiding for now) and there is a reason (which may never become clear to me). My heart is awakened with this growing feeling and I am more aware than ever before. I don't want to miss whatever is lurking in green pastures; I just want my family to thrive, like Evelyn hoped for in the movie.
My definition of thriving is slowing down—on purpose. The funny thing is that we aren't the typical family running on overdrive so when I say we are slowing down, I honestly don't know what we're slowing down! It's like I've downshifted to second gear and see no need to take go up to third.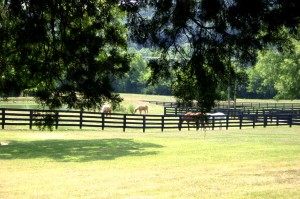 Imagine waking up and you're at summer camp everyday; that's what it feels like. The floors creek and the toilets are loud when you flush. Oh but how still the air is outside. Sometimes the horses whinny in the distance (thank God there are no chickens). Sometimes a bird gets caught in one of the rafters outside and she goes ballistic until she finds her way out.
It's not perfect. But what is? What I'm trying to convey is that if you visit me (I hope you will), you'll have no choice but to slow down. For instance, the water pressure in the shower is quite low so don't expect the Niagara Falls version (plus the showers are small-small-small). And when you must ascend or descend the upstairs, take it slow. The steps are steep and you'll break a toe if you take them too quickly. And I can't seem to remember to buy a new microwave so if you need it warmed up, plan correctly and turn the stove or oven on (it's one of those older versions as well but it sure makes a good pie).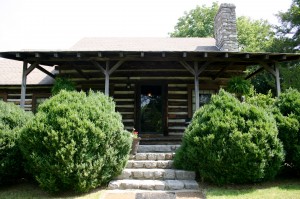 And speaking of the oven. Being out here makes me think about pie all the time. Not one of those no-bake-cool-whipped-excuses-for-pie either. I'm talking warm filling, pie crust from scratch. My goal is to slow down, on purpose, and teach Half-Pint Sophie how to master one, whether she wants to or not. Slowing down on purpose means doing a better job of engaging my kids in what I'm doing, not just doing it for them.
Slowing down on purpose meant sitting on the porch this week with my parents and watching a storm roll in. When was the last time you did that? If you're like me, that would be never because there is always too much going on. But it's summertime and without the noose of schoolwork and basketball and tests and projects around our necks, this is the time to take it all in and let the kids stay up late and watch a sunset or storm.
And did I tell you that I shoveled a pile of manure from the yard this week? I have no idea who was riding and didn't curb their horse but I must say there was something really wonderful about shoveling it.
And ticks. Don't come out if they scare you. Eli has had more than the dog and is now our resident tick patrol, stopping at nothing to remove it from Roxy or Sable if needed. I've even become so obsessed with making sure one doesn't hitch a ride on me that last Sunday I leaned over to a complete stranger and told her there was a tick in her hair and I was going to get it out. She was a bit grossed out but proceeded to give me the biggest hug I've ever gotten within the four walls of a church. What else was I supposed to do?
Anyway, I have a deer above the fireplace, a stone fireplace that doesn't require a switch, walls made of wood, I share a bathroom with a 14-year-old, and we roasted hot dogs and marshmallows on Wednesday night with some special friends.
That's my life now and I'm adjusting quite well. Come to think of it, I like not having a microwave. And later I'm finally going to stop at that house that sells fresh brown eggs for $3.00 a dozen. Will it change my life? No. But I will have to slow down so that I don't miss the turn into their driveway. But I'm getting pretty good at slowing down on purpose.
If you are going to enjoy this Beautiful Thursday, you may have to slow down a bit. Take 30 minutes and listen. To your heart, to God, to the birds, to whatever you haven't been listening to in a while.
And by all means, come visit me. Just give me enough time to put a pie in the oven.